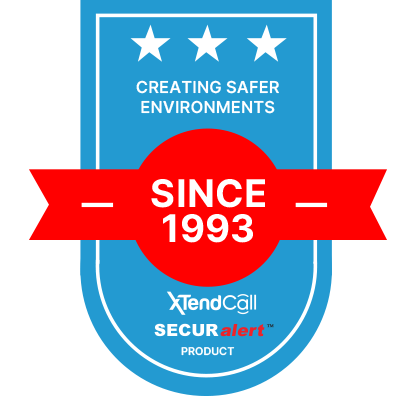 WIRELESS NURSE CALL SYSTEMS
FOR SUPPORTIVE LIVING
AND LIFESTYLE COMMUNITIES
Protection and Peace of Mind
for Residents, Staff and Loved Ones
WIRELESS DURESS
SOLUTIONS FOR SUPPORTIVE LIVING
AND LIFESTYLE COMMUNITIES
PROTECTION AND PEACE OF MIND
FOR RESIDENTS, STAFF AND
LOVED ONES
Choosing the right Wireless nurse call system is easy:
FIRST SaaS WIRELESS NURSE CALL

XTendCall for Senior Care is available as an on-premise or SaaS solution. More and more facilities opt for a monthly OPEX model to match occupancy and revenue stream
Systems and people do not work in silos anymore. Leveraging legacy systems and futureproofing your investment for tomorrow is key to staying above the competition
Achieving the right balance between services and associated costs can be challenging when data is not available. Guess no more, XTendCall for Seniors will provide clear cross level statistics allowing you to optimize workflows and streamline operations.
You Can't Always Be There But Wireless Nurse call system
Can

The next generation of Wireless Nurse Call System or Ecall is here to protect residents in case of emergency. Safety for seniors has always ranked at the very top of every residents' family when selecting a facility. Give yourself an edge by incorporating the latest technology and trends in servicing mobile and tech savvy seniors.
Choose a Wireless Nurse Call System that Suits You
We've built 3 levels of solutions for facilities of all sizes and budget.
Basic
Better
Best
We also wanted to create an open platform where users could benefit from various levels of automation. Flexible workflow management can save time and resources while providing a positive experience.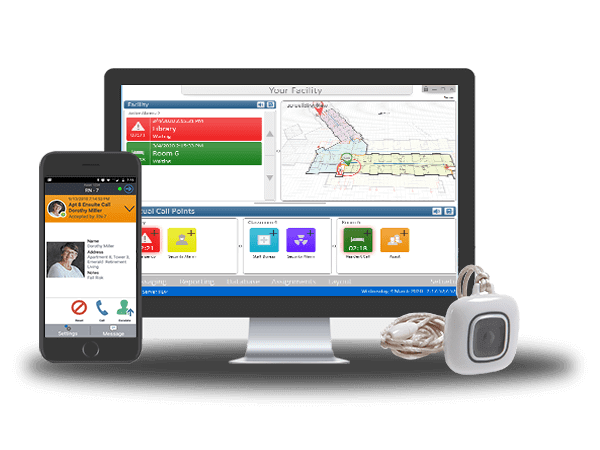 All WIRELESS NURSE CALL SYSTEM CONNECTIVITY IN ONE APP
MobileX improves workplace productivity. From a single app, you can enable connectivity and manage events/alarms not only from your wireless Ecall but also from 3rd party systems such as security, communications, fire alarm, PMS, EHR and many others. MobileX is BYOD ready and is available on Google Play and the Apple store.
Why Choose WIRELESS NURSE CALL SYSTEMS for Senior Care

In industries where a prompt response is critical, effective communication plays an important role. Many assisted living and lifestyle communities…
XTendCall, a wireless nurse call system for supportive living and lifestyle communities is a state-of-the-art technology designed specifically for senior care
5 Things To Consider Before Implementing The Solution Over the last few months, contact-tracing apps have emerged as a part…