We know that finding the right Wireless NURSE CALL system is overwhelming
We're here to help
We are the market technology leader in Senior WIRELESS NURSE CALL Systems
Wireless Nurse Call Solution Designed For Everyone's Need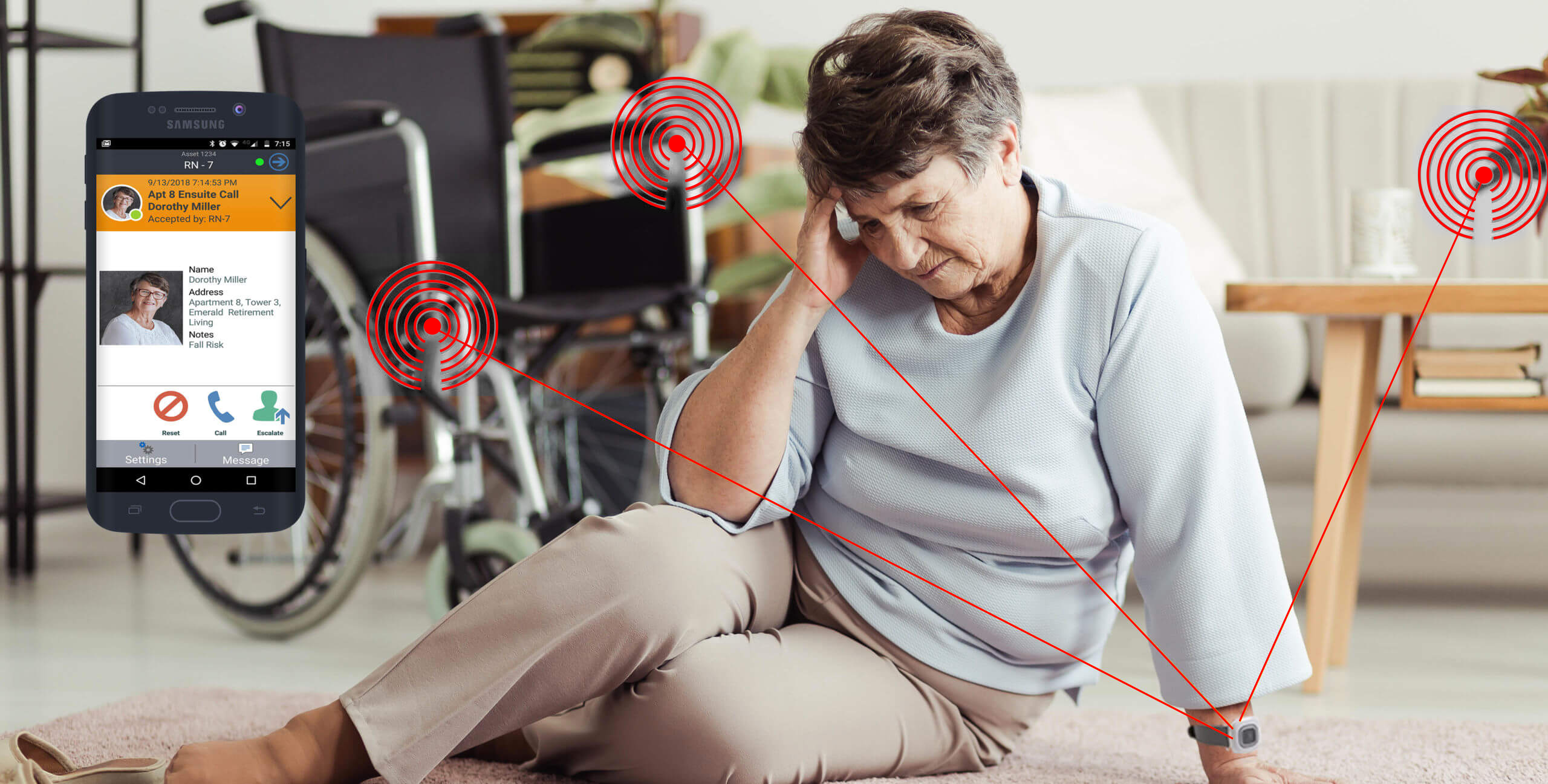 From small retirement homes to some of the largest continuing care retirement communities (CCRC), we help any size facility protect their residents
Choose the option that is best for you
We have three tiers of services that can be customized to fit your exact needs.
Basic
Our first level offering provides you with a cost effective, rapid deployment of wireless call points in a self contained RF and/or Hybrid (Ultrasonic) network. Location is limited to the room and associated bathroom and is not meant to be a mobile duress solution but a localized wireless ecall.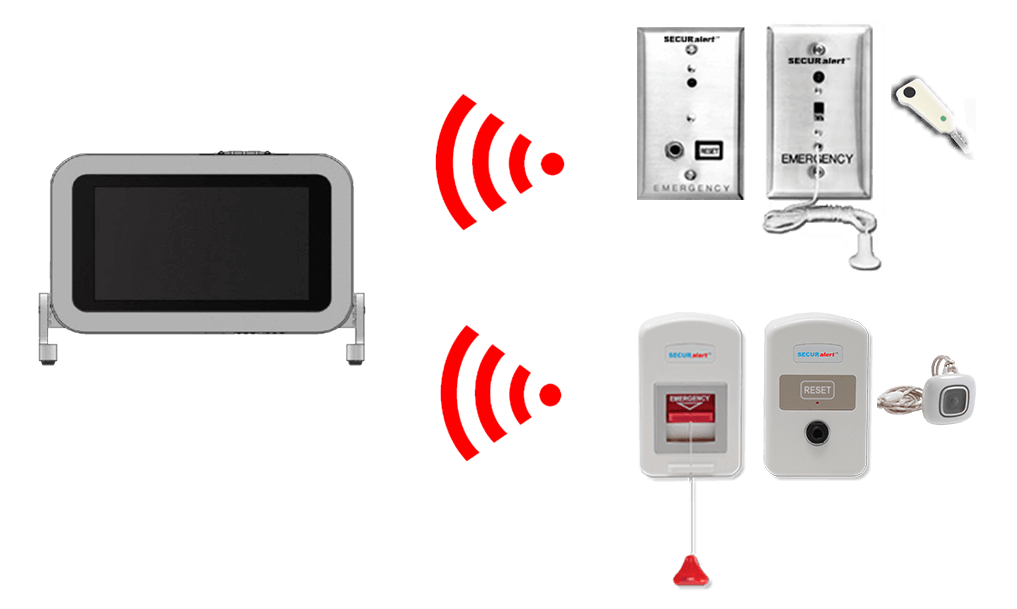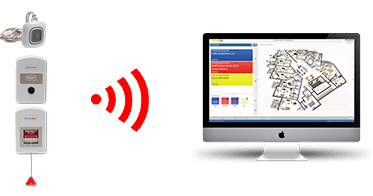 Better
Our second level of service leverages the power of Inovonics UL 2560 component certification that ensures 99.99% alarm message delivery and timely identification of missing devices. Driven by advanced XTendCall AI and algorithms, this wireless nurse call solution delivers reliable wireless pendant performance throughout your property and gives accurate location through our robust Location Based Services (LBS).
Best
Our ultimate level of service involves the convergence of best in class software to provide not only resident safety but also operational excellence by extending capabilities with our MobileX app. Additional integrations to EHRs and 3rd party systems, creates the ultimate workflow engine for optimal resident and staff satisfaction but also creates additional revenue opportunities.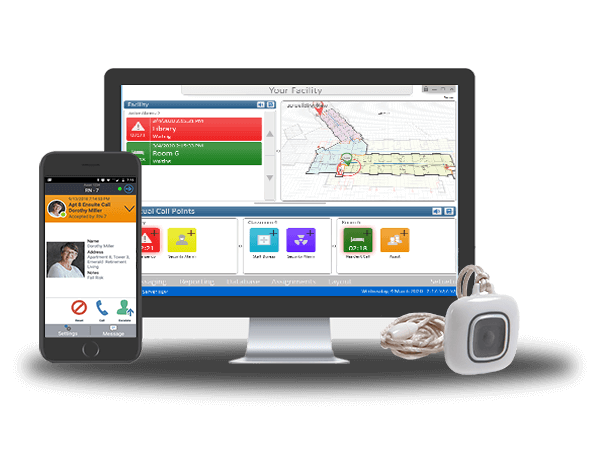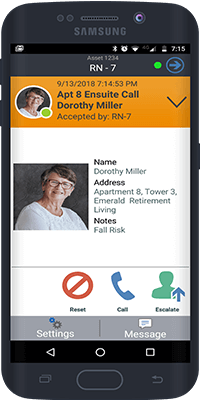 Mobile APP
Receive accurate room level locations and updates in real time when used with Securalert's solutions.
Easy to read large text for alarms and messages with audible and vibrate functionality. Sound and vibrate pattern are determined by the urgency of the alert.
 Automatic call back feature to communicate with enabled audio/mobile devices without having to look up phone numbers or extensions.
Accept alarms. The app indicates to the other users who is responding in the same work area.
Alerts and response times are recorded for reporting and team leader follow-up.
Supports internal or external roster and automated escalation systems. Alerts can also be manually escalated from your mobile device for attention from senior staff.
Video paging – Alarm notification with embedded video images. (Where available)
Send text messages to devices then receive notification when the message is read.
Deliver emergency process and procedures directly to devices
Multi-line, multi-colored display gives a clear indication of the alert priority and all the information a staff member needs to respond to the event.
Manage alerts internally and/or externally.
Multi-user login is available on a role base or schedule on any device. Devices can also be locked to a single user.
All stored configuration data is encrypted, no data is stored on the device.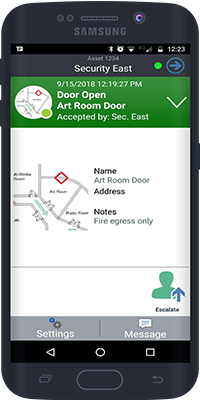 The XTendCall Integration & Mobile Platform
Want to learn more?
Talk to a specialist