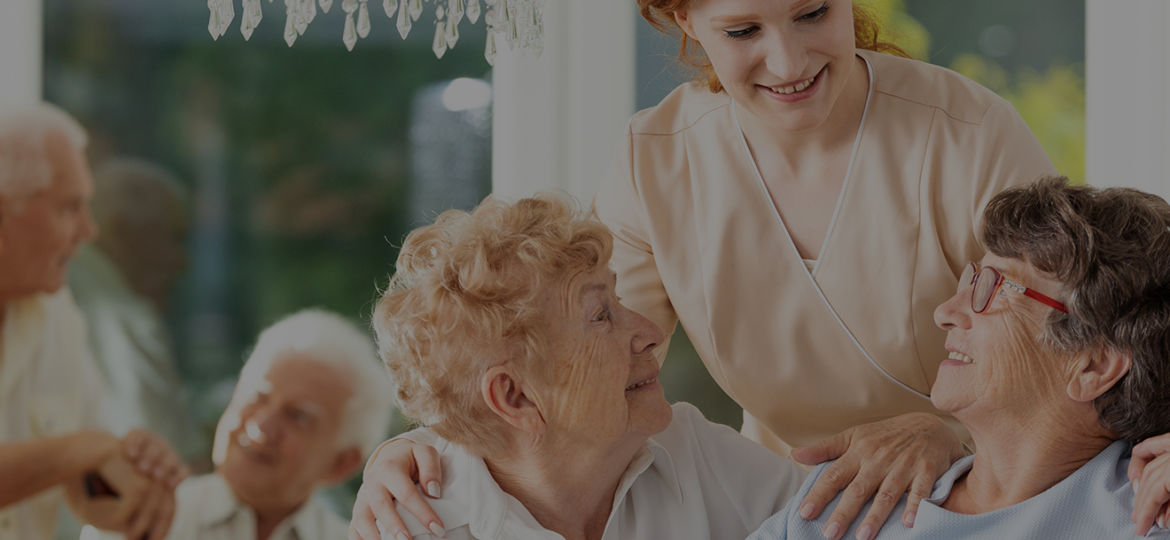 (Welcome to the last of our four-part series on building retirement homes! This article talks about what a senior home can learn from hospitality brands.)
You've built a beautiful senior home — but are they going to come? According to Jeanna Korbas, vice president of design for Direct Supply Aptura, "people who move into senior living facilities are looking for the same level of quality they seek in their favorite hotel brands."
Retirement Homes are Redefining "Luxury"
Instead of the sumptuous interiors offered in hotels, however, "the emphasis is on lifestyle," Korbas said. Luxury is defined as by each individual resident, and the design is all about the experience.
One emerging trend is the creation of a "third space" that can serve multiple purposes that tie into dining. An example that Korbas's company designed for a senior home is "a bistro/pub that serves breakfast in the morning, tea in the afternoon, and offers space to hold events in the evenings."
Luxury has also become incorporated in mixed-use development, albeit in a different way. Belmont Village Senior Living has teamed up with ABC Medical Centre for a project in Mexico City. The project includes "a 22-floor facility with upscale retail and dining on the ground floor, 11 stories of senior living, and a Hyatt Hotel on the top eight stories." Next door is a medical office tower that's part of the development, and the two buildings are connected to the hospital by a sky bridge.
Read: Why You Should Invest in a Senior Home
What Retirement Homes Can Learn From Leading Hotel Brands
What do Hyatt, Hilton, Westin, and Marriott all have in common? They're delivering personalized luxury experiences to guests — fitness, spas, dining, etc. — without over stretching their core capabilities.
So how did they do it? By partnering with leaders in the aforementioned industries.
In 2014, the Shangri-La Hotel in Toronto announced a wellness partnership with Lululemon, providing guests with an in-room yoga training video and mats. And in 2016, Park Hyatt teamed up with New York City meditation studio MNDFL to provide a "meditation in residence" program to guests.
Hyatt CEO Mark Hoplamazian call these efforts "expansion into adjacent spaces" — that is, areas that "extend Hyatt's brand and are core to the company's global growth strategy."
It makes a whole lot of sense: These strategic partnerships allow hotels — and retirement homes — to provide these luxury offerings without needing extra resources. On the other hand, providers get access to new business opportunities.
In 2017, Hilton rolled out its personalized wellness platform, Five Feet to Fitness. The program places workout equipment in the hotel room itself, eliminating the need for guests to go down to the gym. Besides the proximity, another benefit to guests is the ability to personalize their workouts from more than 200 tutorials available.
Westin Hotels & Resorts has a similar partnership with Peloton, called "Rise & Ride with Westin and Peloton." The program allows Westin guests to participate in more than 4,000 live streaming biking and exercise classes.
Read: The Senior Home as a Smart Home
Why does this matter to senior living? There are a few reasons. The first and most simple is physical, as exercise is a crucial part of a senior resident's needs. The second is spiritual. "As seniors lose mobility, their worlds shrink. Creating exercise options in resident rooms will make these rooms feel expansive rather than constrictive."
And finally, there are the social and emotional aspects. According to Peloton co-founder and COO Tom Cortese, the company views itself as an "interactive media company." Peloton provides an "immersive, entertaining, and interactive fitness experience," all of which are hugely beneficial for seniors.
Read: Designing a Senior Home to Stand Out
The Charlotte Marriott City Center takes the personalization efforts to a whole new level: Their program M Beta "lets guests experience and then vote on creative new deliveries of standard hotel service, everything from a mobile app for check-in to guest-driven room furniture configuration to immersive dining experiences built around the guest to on-demand, screen-driven stationary bike programming."
This begs the question: If hotel guests are made to feel at home at every turn, why not do the same for senior home residents? As a provider of retirement homes, you can develop wellness programs and services driven by resident requests and recommendations. Not only does this allow you to serve individual needs, it also allows residents to feel truly at home, knowing they have some control over their care.
More and More Retirement Homes are Focusing on Wellness Instead of Care
In 2018, the International Council on Active Aging posed a question to more than 200 senior living professionals: Will their community be based on a wellness lifestyle with options for care, or will it be based on care with wellness offerings, by 2023?
Around 60% responded that their community will center around a wellness lifestyle. Their plans also include increasing the following programs:
Education and lifelong learning
Exercise
Health education and disease management
Food and nutrition education and preparation
Intergenerational programs linking youths and older adults
This paradigm shift can be explained by a few factors:
First, not only are people living longer; they are also remaining more healthy and active, compared to previous generations.
Second, health systems are now also prioritizing preventive medicine, creating incentives to "foster wellness rather than treat illness."
Third and last, wellness has become more than a fad; and as more and more people of all ages embrace it, seniors have done the same, as well.